News
Executive Salaries Rise
Panama and Costa Rica are the countries with the highest salaries for executive positions in Central America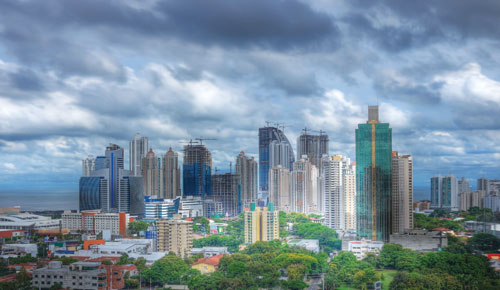 Domestic firms are raising their executives salaries in an effort to keep their best people, as they face competition from multinational corporations on compensation. The salary survey conducted annually by KPMG revealed that within the 74 companies surveyed they reported an average salary increase of 8.3% for executive and 7.3% for middle management staff. "Domestic companies are matching their compensation packages to their high profile staff with the constant arrival of multinationals", said Ailín Castrellón of KPMG. Compensation varies depending on the company (national or multinational) and economic activity to which it belongs, whether industry, commerce or services.
The survey showed that the average compensation of executives of multinational companies this year was 4.3% higher than the executive staff of the national companies. "It is a fact that in the short and medium term attracting multinational executives will lead to more shortages in the labor market, compared to growing demand and an offer that does not have an adequate dynamic", said Fé(lix Cuevas, the president of the Panamanian Association of Executives Companies (APEDA). As a benchmark for Central America, Panama, along with Costa Rica, ranks as the country with the highest wages for their high-profile executives.
Salary can be between $7,314 and $14,145 monthly, including bonuses. Indirect benefits such as insurance, tuition payments, club registration, etc., are not part of the calculation. Benefits in kind represent a range of about 10% and 15% of total compensation. "The high profile professional and labor markets are economically productive, but the middle and lower levels are the careers that offer better job opportunities," said Cuevas.
Panama leads in paying top wages.
Salaries for executives currently in Panama, along with Costa Rica, are on average the highest in the Central American region. There are very specific sectors that are differentiators like manufacturing or production areas, where countries such as Costa Rica, Guatemala and El Salvador registered the highest salaries at the managerial level in the region. In the case of Panama, the service sector, telecommunications, trade and construction industries are usually ahead of the other countries. In Panama, positions such as accountants, civil engineers and systems, as well as managers of the commercial area, remain the most requested and the sectors mentioned above are the main demanders of these professionals.